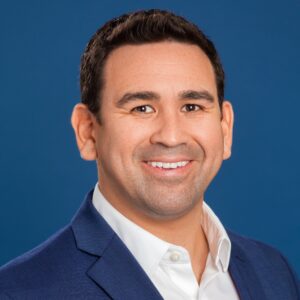 Senior Managing Director
CA DRE# 01932052
Mr. Moncrief holds a Bachelor of Arts degree in Political Science from the University of California at Irvine and a Master of Public Administration degree from California State University, Long Beach.
Mr. Brian Moncrief, Agent, is a Senior Managing Director with Kosmont Realty and brings over a decade of providing consulting and advisory services to a multitude of cities, counties, special districts, and private sector clients throughout California with expertise in public-private transactions, community and economic development, and real estate.
Mr. Moncrief currently provides real estate brokerage and advisory services to many municipal clients in the sale of former redevelopment agency properties as well as the development of comprehensive strategies for the management and disposition of public agency real estate assets.
Mr. Moncrief also currently assists public and private clients with real estate asset valuation services, developer selection services (RFQ/P), and the evaluation of project financials and development pro-formas.
Sale of various City/Successor Agency owned properties throughout California
Placentia – Former RDA Parking Lot Sites & City-Owned Residential Site (BOVs)
Alhambra – Former RDA Parking Lot Sites (BOV)
Cypress – Former RDA Commercial Retail Site (BOV)
Palmdale – Various Former RDA Residential & Commercial Sites (BOVs)
Poway – Various Former RDA Commercial Sites (BOVs)
Mr. Moncrief is a licensed Real Estate Salesperson by the State of California Department of Real Estate and is a member of the International Council of Shopping Centers (ICSC) and the Urban Land Institute. He also currently serves on the Public Realm Initiative Council for the Urban Land Institute's (ULI) Orange County/Inland Empire Chapter. In 2014, he was the recipient of ULI's Emergent Leadership Award for Innovation and, in 2015 and 2016, he served as co-chair for the ULI YLG Pro Bono Technical Assistance Panel.