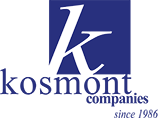 Kosmont Companies, a certified Minority Business Enterprise (MBE) and certified Small Business Enterprise (SBE), is a real estate, financial advisory, and economic development services firm offering a full range of real estate and economic advisory, project finance, transaction structuring, negotiations, planning and project implementation services for both the public and private sectors.  Founded in 1986, Kosmont Companies is a nationally recognized expert in economic development and real estate projects involving government and private sector transactions and partnerships.  Kosmont was recently the proud recipient of the "Small Private Latino Business of the Year Award" from the 2015 Los Angeles Business Journal Latino Business of the Year Awards as well as the "Award of Excellence in Economic Development Partnerships" from the 2015 California Association for Local Economic Development (CALED).
With decades of advisory services, Kosmont is among the most capable of companies in California.  We have assisted hundreds of public agencies by integrating our established ability, strengths, seasoned experience, and hands-on knowledge.
The following list highlights some of Kosmont's primary services:
Economic Development and Implementation Consulting Services
Real Estate Economics
Planning and Development Services
Sustainable Economic Development
Community Planning Services
Successor Agency Consulting Services
Statewide Education on Redevelopment Dissolution, PMPs & AB 1484
Public / Private Transaction Structuring & Negotiation
Tax / Fee Analysis
Developer & Retailer / Business Recruitment
Kosmont Retail NOW!®
Market & Feasibility Analysis
Fiscal Impact / Economic Benefit Studies
Identification of Funding Sources & Financing Strategies
Local Agency Financial Turnarounds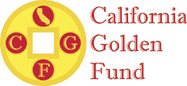 California Golden Fund (CGF), an affiliated company, specializes in linking foreign investors with reputable project stakeholders to promote regional job growth and build stronger urban communities.  As such, CGF offers a wide-array of investment opportunities and logistical services for individual investors seeking to immigrate to the US.  Created in 1990 through the passage of the Immigration and Nationality Act in 1990, the EB-5 visa program provides United States citizenship for eligible foreign nationals who invest in a new commercial enterprise that will benefit the U.S. economy and create at least 10 full-time jobs per minimum investment.  Investment minimums are set at a $1,000,000 or $500,000 for projects located in a designated Targeted Employment Area (TEA).

OppSites is a national online Economic Development Marketplace that empowers local leaders, and puts every community on ONE MAP to create a single global digital economic development marketplace. OppSites is where properties that are primed for new development are posted online by Economic Development Leaders or Certified Providers like Kosmont Companies. It empowers city and economic development leaders to raise awareness of development opportunities that support their goals for growth, share their local knowledge with a global audience of real estate professionals, and connect directly with interested parties.
OppSites enables each community to promote their land use and economic development priorities to a national audience of qualified investors, developers, and tenants. Together, our mission is to unlock economic potential in cities, towns, and regions by empowering government, economic development, and real estate professionals to focus on the projects that communities want.