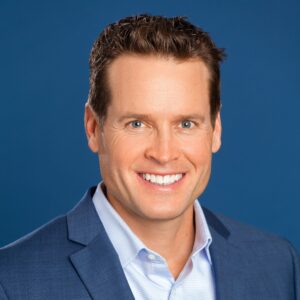 Managing Director/Advisor
CA DRE# 02058367
Mr. Farrelly graduated with an MS in Mechanical Engineering from UC Santa Barbara.
Mr. Mark Farrelly is a Managing Director on the Kosmont Realty (KR) team as an independent advisor. Mr. Farrelly brings a diverse background and committed work ethic of more than twenty years in sales, marketing, business development, engineering, design, innovation and successful negotiating to the real estate and development fields.
From 2001, Mr. Farrelly managed several technology start-ups championing business and negotiating strategy, and he has been focused on identifying, creating and executing opportunities for the last fifteen years. Mr. Farrelly led the renewable energy business division of a Fortune 500 electronic interconnect company guiding that business from less than $5M annual sales to over $75M, with multiple operations in Asia and Mexico, and sales in all major markets.
Mr. Farrelly grew up with investment properties in his family and personally has owned and managed investment real estate across California. He is directly involved in the financial evaluation, purchase, and management of properties in various areas around the US.
Mr. Farrelly's focus is on affordable housing, tax-advantaged Opportunity Zones and Transit Oriented Development projects. He is working on addressing California's housing needs by utilizing new and evolving state legislation.
Mr. Farrelly is a licensed Broker, State of California Department of Real Estate.