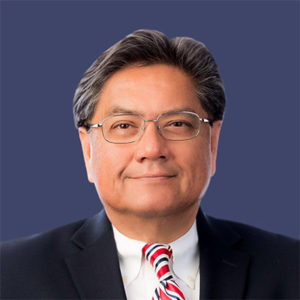 Sr. Managing Director / Agent
CA DRE# 02058613
Mr. Fuentes holds a Bachelor of Arts degree in Political Science from California State University, Long Beach and a Master of Public Administration degree from the University of Southern California.
Mr. Julio Fuentes began his career in real estate after retiring from a long career in local government. Mr. Fuentes went to work for KR as a Senior Managing Director / Senior Advisor in 2018. He was assigned to work with public and commercial clients interested in purchasing, selling, leasing, or auctioning real property. In 2021, Mr. Fuentes moved to Coldwell Banker Town and Country to work as a real estate agent. In 2023, Julio returned to KR in his former capacity, and he will now also assist public clients in their surplus property disposition activities under the Surplus Lands Act.
Mr. Fuentes worked for over thirty years as a city manager/administrator and in other staff capacities. He served as an executive director for former redevelopment agencies and a stadium authority. During his career, Mr. Fuentes gained valuable experience in implementing downtown economic revitalization strategies, and he worked effectively with developers, chambers of commerce, K-12 school districts, civic groups, small and corporate businesses, universities, and community colleges.
Key Deals / Relevant Experience
Represented the City of Alhambra in purchasing and developing the Fremont Plaza Project, anchored by national retail and restaurant tenants.
Represented the City of Alhambra in its negotiations to develop the Renaissance Plaza Project, anchored by Edwards Theater and restaurants.
Represented the City of Alhambra in its negotiations to develop, expand or infill several mixed-use developments, commercial shopping projects, retail, office, restaurants, housing, entertainment, and auto uses throughout the city and downtown area.
Represented, facilitated, and assisted the City of Santa Clara in its negotiations or discussions with developers to build several mixed-use and housing developments throughout the city.
Represented the City of Pomona in its negotiations to develop retail, hotel, and auto use in their city.
Mr. Fuentes is a licensed Real Estate Salesperson by the State of California Department of Real Estate (DRE # 02058613). He is also a member of the California Association of Realtors (CAR), the National Association of Realtors (NAR), and the Citrus Valley Association of Realtors (CVAR).