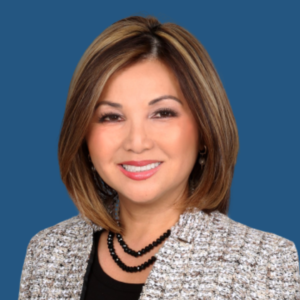 Managing Dir. / Broker Associate
CA DRE# 01319374
Ms. Keo Conklin holds a Bachelor of Arts in Social Science, University of California, Irvine.
Ms. Janet Keo Conklin, Broker Associate, is a Managing Director with Kosmont Realty. Janet is an executive leader who has proven an ability to achieve results and reach targeted goals using her innate ability to lead others. Experienced in the development of new business, maintaining current business, and delivering excellent customer service within assigned Government and private sector accounts. Elected to public office during her first campaign in 2022, Ms. Keo Conklin has the leadership skills required to excel at real estate, be effective as a public official, and ensure project completion. She consistently demonstrates a natural ability to build meaningful and long-lasting relationships.
Key Deals / Relevant Experience
Council Member, City of La Palma
Consistent million-dollar producer selling commercial, residential, business, investment properties, and undeveloped properties
Member of the League of California Cities
Advisory Board, Bridges at Kraemer Place Community
Board Member, Municipal Water District of Orange County
Ms. Keo Conklin is a Real Estate Broker, licensed by the State of California Department of Real Estate since 2001 (DRE No. 01319374).
Broker, Keo Conklin Realty, LLC
Founder of KC Marketing / Media
Short Sale Foreclosure specialist (SFR)
Senior Real Estate Specialist (SRES)
2023 Women of Distinction, State Assembly Member Sharon Quirk Silva, California State Assembly
Consistent Million Producer